So, I got myself a new toy.
It hangs out in my garage, but it's not a new car.
It runs on gas, but it's not a new lawn mower, weed whacker, or chain saw.
It's this little beauty: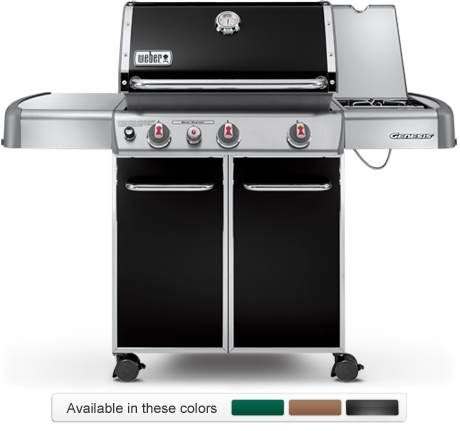 Isn't it pretty? And to boot, it's pretty badass! I've already made kebabs, pork chops, chicken, rotisserie cooked pork tenderloin with a homemade sauce. And while charcoal lends a certain flavor that gas can't deliver, I'll exchange that for the convenience of being able to just get this beauty fired up, cook, and put it away before the neighbors even have the coals heated... And it does offer a smoking tray for wood chips so I can get that smokiness if I want.
I was amazed to find that when I was cooking up some oven-roasted asparagus that just the roasting time for the veggies took longer than every part of the meat cooking process combined.
So, for the remainder of my spring and summer, if you can't find me around mealtime, I'm probably out in the driveway playing with the grill!